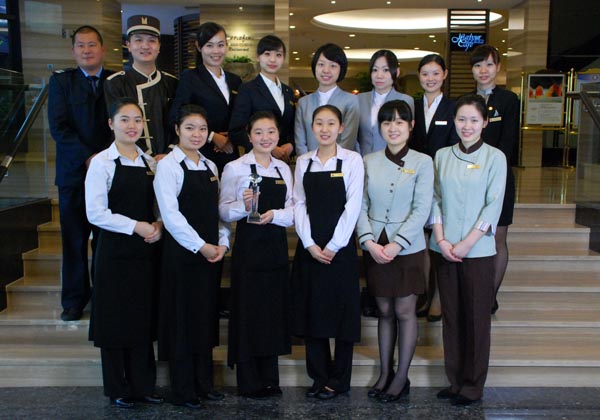 The Millennium Harbourview Hotel Xiamen is awarded as the Warmest Service Business Hotel of the 2012 Xiamen Top Hotels Oscar Activity.
The great services in the Millennium Harborview Hotel Xiamen are highly praised by guests. As the first International hotel in Xiamen, Millennium Harbourveiw Hotel Xiamen is continuously endeavoring to improve the hotel hardware and service into higher levels to make the guests feel as comfortable and enjoyable as possible during their stay with us, furthermore, the hotel is adheres to the philosophy of people-oriented and put into every service details to creating the home away from home for the guests, the warm service spirit is now the distinctive hotel culture and the light spot of the Millennium Harbourview Hotel Xiamen.
As a member of the Millennium & Copthorne Hotels plc, Millennium Harbourview Hotel Xiamen is an international luxury hotel designed for maximum comfort and convenience. The hotel stands 22 stories high with 352 thoughtfully decorated brand new rooms, all with comprehensive corporate and leisure amenities for the discerning traveler. A corporate oasis, the hotel is easily accessible from the airport, Exhibition Centre and Xiamen's major business centres. Together with state-of-the-art meeting and conference facilities, the hotel ensures a unique business experience that is professional, comfortable, and unforgettable.
Edited by: Millennium Harbourview Hotel Xiamen