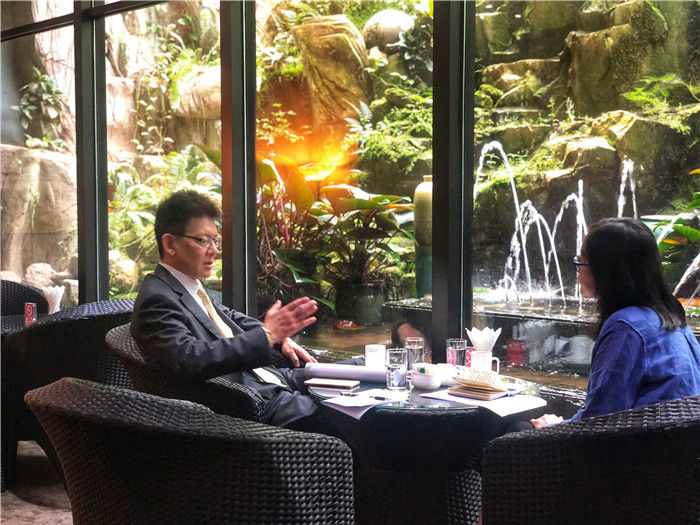 Mr. Simon Jim, the General Manager of Millennium Harbourview Hotel Xiamen was being interviewed by the Xiamen Evening Newspaper on Aug 16, 2018 in the topic of Xiamen hotel developments.
Millennium Harbourview Hotel Xiamen is the 1st international hotel entering into the city in 1992 which acts as pioneer role to influence the hotel development in Xiamen.
Mr. Jim said as the pioneer of the hotel industry in Xiamen, he has witnessed the reform and development in the city in last 2 decades. Millennium Harbourview Hotel Xiamen will continue to work hard to earn the respect from the guests by offering the discerning business travellers and holidaymakers with distinct attention to fulfil our hospitality promises in demonstration our ability that offers exceptional guest experience. Our guest will enjoy the most comfortable environment with personal touch, contemporary designs of hotel hardware and facilities and being the preferred home away home in Xiamen.