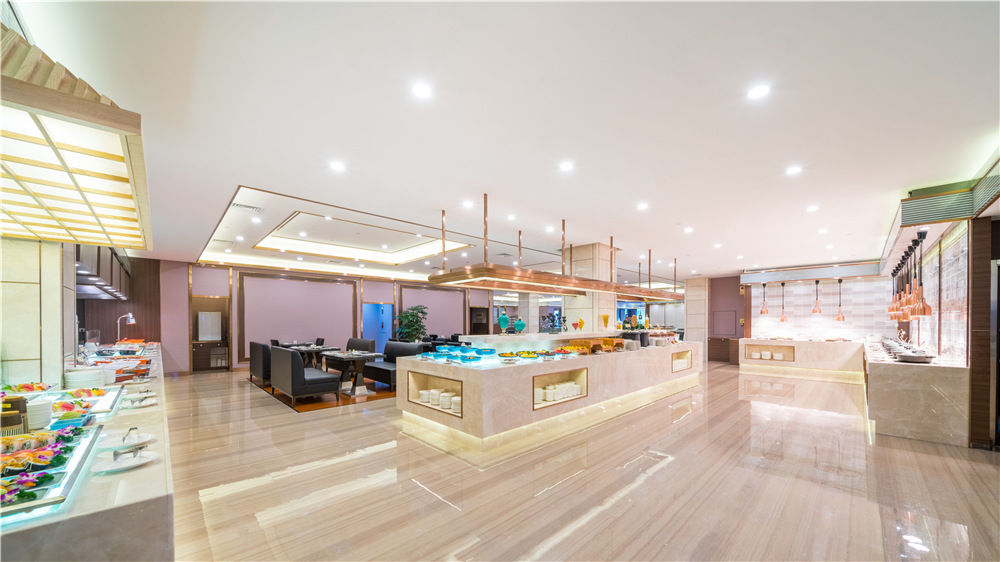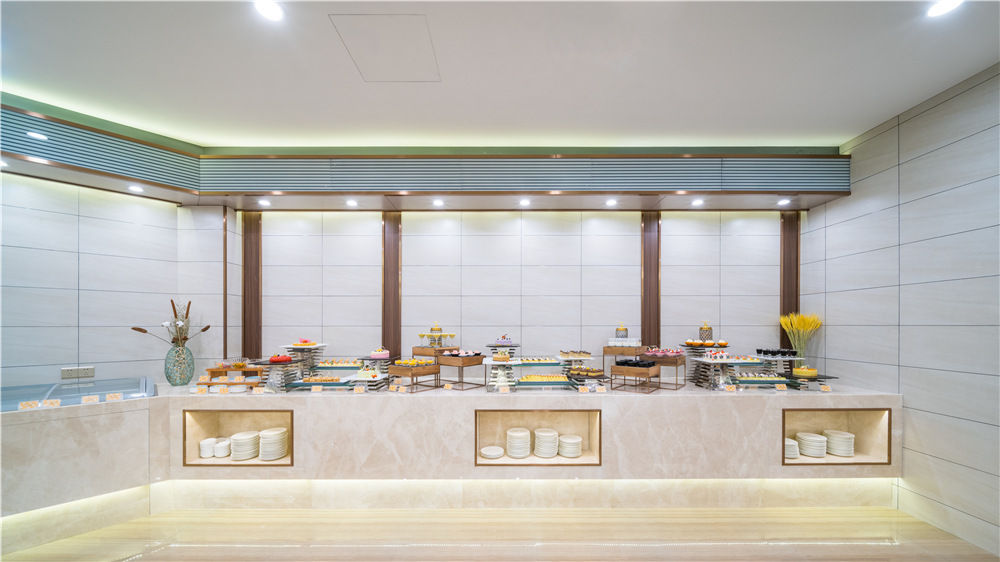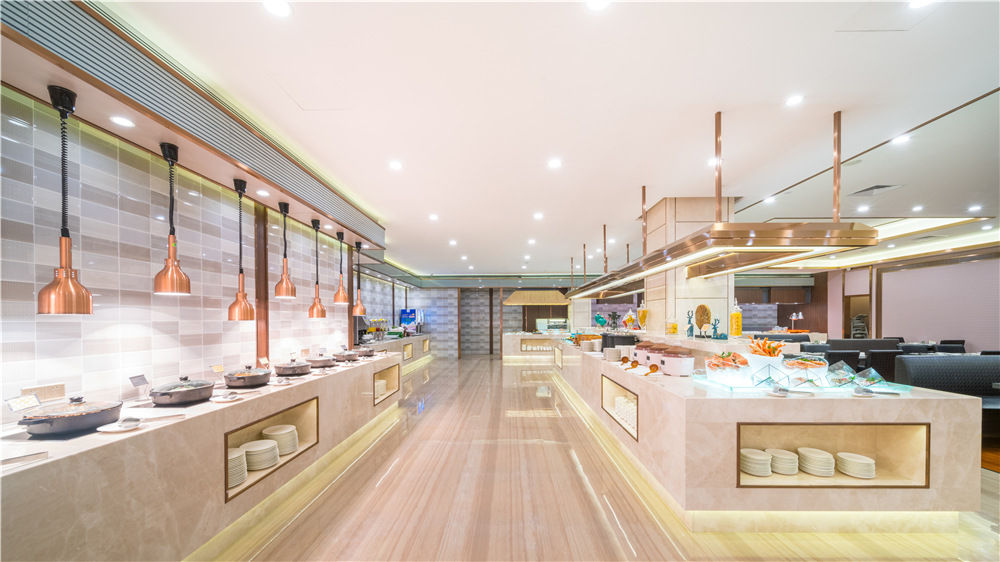 After more than a month of upgrade renovation, the newly refurbished Harbour Café was officially taking to stage to warmly welcome your patronage on May 10th, 2019. With fashionable morandi color as the main tone, the overall design style is given priority to with warm tone, marble food stage with rose gold lighting and metal, fashion and simple, warm and elegant, the lighting is outline a warm and comfortable dining atmosphere.
The space layout of the brand-new Harbour Café is much more reasonable, the allocation of both the open cooking stage and each section are in the right place, which is perfectly combining both the elegant appearance and its practicability. It is worth mentioning that the dining area is more spacious and bright than previous, in addition to the main hall, we increased three exclusive party spaces. The elegant adorn article always appears in the most appropriate space, added trifling artistic conception and amorous feelings to the restaurant.
In addition to the environment upgrade, Chef also comprehensively upgraded the dishes. In the original 120 + food supply, on the basis of quantity and quality of the various stalls has carried on the comprehensive promotion, including various hot food, seafood, Japanese sashimi, desserts, steak, barbecue, noodle shop, Chinese dim sum, Hong Kong style mee, seasonal old fire soup, stew of organic vegetable salad, fruits, all kinds of cold and hot drinks, etc., also added the scene to make pizza and an unlimited supply of beer, red wine, white wine, such as "one-stop" work style to meet your experience multiple senses such as vision, taste, smell you open food taste buds trip round the world.
The brand new Harbour serves delicious buffets and a comprehensive a la carte menu combining the best of western and oriental dishes.
Daily Themed Buffet:
Monday: Mediterranean Flavour
Tuesday: Asian Flavour
Wednesday: French Flavour
Friday & Saturday: Seafood Flavour
Thursday: Southeast Asian Flavour
Sunday: German Flavour
Reservation: 86 592 2023333-6616/18859276878
Millennium Harbourview Hotel Xiamen
As a member of the Millennium Hotels & Resorts, the Millennium Harbourview Hotel Xiamen is an international luxury hotel designed for maximum comfort and convenience. The hotel stands 22 storeys high with 352 thoughtfully decorated brand new rooms, all with comprehensive corporate and leisure amenities for the discerning traveler. Located right next to Line 1 Metro Terminal Station and within Xiamen's major shopping & business district, the hotel is easily accessible from the airport, Exhibition Centre and Xiamen's major business centers and office buildings. Together with state-of-the-art meeting and conference facilities, the hotel ensures a unique business experience that is professional, comfortable, and unforgettable.